A second setback for KBR: Motion to Dismiss Burn Pit cases rejected
By Amanda Halter / Doyle Raizner LLP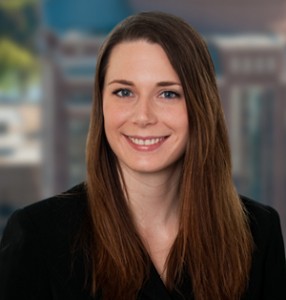 Military personnel injured by the poisonous fumes emanating from burn pits in Iraq and Afghanistan had a victory yesterday when United States District Judge Roger Titus rejected KBR's Motion to Dismiss their lawsuits.
As they have repeatedly in other lawsuits, sometimes successfully and sometimes not, KBR argued that it need not answer in the courts for its actions harming Americans in Iraq and Afghanistan.
Specifically KBR argued that the courts have no jurisdiction to hear the burn pit cases because they present a "political question" that must be be left to the other branches of government.  In a second defense, KBR argued that the company was essentially functioning as the government (even though KBR and its subsidiaries are private corporations making oodles of money off of American taxpayers) and therefore entitled to the same immunity from suit as the government under a creative theory of "derivative sovereign immunity."  Finally, they argued that they could not be sued because they were engaged in "combatant activities."
In declining to rule in KBR's favor, the court noted that KBR's defensive arguments are in tension with the concerns of "soldiers and civilians injured from wartime logistical activities performed by hired hands allegedly acting contrary to military-defined structures."  Moreover, "Courts must be prepared to adjudicate cases that ultimately expose defense contractors to appropriate liability where it is demonstrated that they acted outside the parameters established by the military and, as a result, failed to exercise proper case in minimizing the risk to service members and civilians."
The court's decision paves the way for the plaintiffs to proceed with carefully limited discovery.  The court did, however, leave open the possibility for KBR to raise its defenses again after discovery, so this will not be the last time KBR claims that it need not answer to American citizens in American courts.
Still, this is a meaningful victory for the many burn pit victims and is the second time in recent weeks that KBR has suffered a litigation setback.  On August 30, 2010, a federal district judge in Oregon rejected KBR's immunity arguments in a suit by several American soldiers injured at the Qarmat Ali Water Treatment Plant in Iraq where KBR knowingly exposed them to the potent human carcinogen, sodium dichromate.
Short URL: http://kbrlitigation.com/?p=603
Posted by
admin
on Sep 9 2010. Filed under
Blog
,
Burn Pit Blog
,
Burn pit lawsuits
. You can follow any responses to this entry through the
RSS 2.0
. You can leave a response or trackback to this entry