Federal Judge Rejects KBR/Halliburton Immunity Motions
By Mike Doyle | Doyle Raizner LLP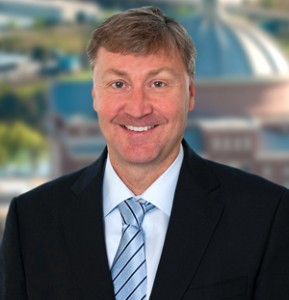 Federal Judge Paul Papak in the United States District Court for Oregon today entered an order rejecting KBR and Halliburton's demands for immunity for their conduct exposing Oregon National Guard soldiers to dangerous toxins at their Qarmat Ali project in southern Iraq in 2003.
The order ( 00132958.PDF) rejected the government contractor's claims that they were entitled to dismissal of all claims against them, regardless of how serious their knowing misconduct was or the impacts on the men serving at Qarmat Ali, under the "political question doctrine", "derivative government immunity" and "combatant activities" claims.
In a detailed, fact-specific analysis of KBR/Halliburton's motion, Judge Papak found that none of the claims for immunity were supported by the actual evidence of KBR/Halliburton's responsibilities for both conducting appropriate site analysis from "the get-go", as confirmed in sworn testimony of the former commander of Task Force Restore Iraqi Oil (RIO), Gen. Robert Crear, and protecting all the men at their work site, including the soldiers providing security, from the sodium dichromate (also known as hexavalent chromium) that KBR's own documents confirmed totally contaminated the site.
In recognizing that the law was clearly on the side of our veterans who served at Qarmat Ali, Judge Papak also rejected KBR/Halliburton's attempt to shield all their activities in Iraq from legal scrutiny of any kind.
Aside from the importance to the Oregon veterans and the other men knowingly exposed at Qarmat Ali, Judge Papak's opinion is also important for its refusal to simply accept KBR/Halliburton's use of carefully selected (and incomplete) documentation and affidavits secured by KBR/Halliburton's lawyers outside the mandatory US government requirements for securing evidence by any litigant.
Many times KBR/Halliburton has been able to convince courts to simply accept their version of the facts as true, without allowing any scrutiny of the factual record presented by KBR/Halliburton. In requiring a careful review, including sworn depositions of Gen. Crear and representatives of KBR to be considered, Judge Papak's ruling went a long way towards helping reveal the true facts of what KBR/Halliburton did at Qarmat Ali.
Oregon Judge Opinion Rejects KBR Immunity Motions
Short URL: http://kbrlitigation.com/?p=572
Posted by
admin
on Sep 28 2010. Filed under
Blog
,
Qarmat Ali Case Update
. You can follow any responses to this entry through the
RSS 2.0
. You can skip to the end and leave a response. Pinging is currently not allowed.