NYT Greenwire – Lawmaker to Open New Front in Case of Soldiers Exposed to Carcinogen in Iraq
Please Visit NYT For Full Story
By ELANA SCHOR of Greenwire
Published: September 9, 2010
National Guardsmen from three states who charge defense contractor KBR Inc. with exposing them to a carcinogenic chemical during the Iraq war scored a win in an Oregon federal court last week — and more high-profile help for the soldiers' plight could be coming soon on Capitol Hill.
"This is not just a one-day story," Rep. Earl Blumenauer (D-Ore.) said of the service members now suffering health problems that they link to contact with hexavalent chromium, the heavy metal famously fought by activist Erin Brockovich. "This is one we're all going to learn from."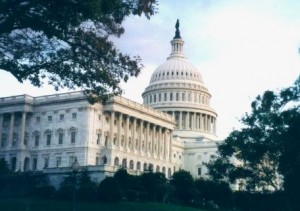 A federal magistrate ruled Aug. 30 that 21 Oregon Guardsmen could continue their fraud and negligence suit against KBR, finding that the contractor waited months to inform the soldiers of their exposure to a corrosion-fighting compound that included hexavalent chromium. The Oregon group is joined by Guard veterans in West Virginia and Indiana, as well as a British Air Force member, who have also taken on KBR in court, prompting a vigorous defense from the company.
Blumenauer, along with 11 House members and seven senators, has endorsed a bipartisan bill that would require the military to notify soldiers of any potential exposures to hazardous chemicals during their service. But he plans to open a new legislative front after court filings in the Oregon case revealed that KBR's contract with the Army included an indemnification clause that could leave the government responsible for any damages awarded to the Guardsmen.
One day after the Oregon veterans notched their preliminary victory, Secretary of the Army John McHugh told Blumenauer that the KBR contract that governed the Guardsmen's work in restoring Iraqi oil supplies, said to be worth up to $7 billion, was the only Army arrangement that included an indemnification clause for work performed since 2001.
McHugh indicated that an assertion of indemnity by KBR would not necessarily lead to federal liability for the Guardsmen's chemical exposure: "If a contractor were to assert a claim under such a provision, the Army would carefully scrutinize whether the events underlying the claim fall within the specified scope of the hazardous risk."
That explanation has not satisfied Blumenauer, who is vowing to push for the declassification of the KBR contract. McHugh's assurances about indemnification were fairly narrow, Blumenauer explained, given that "there are other authorities issuing contracts than the U.S. Army" for work in Iraq and Afghanistan.
Asked to comment on potential indemnification language included in contracts with other branches of the military, a Pentagon spokeswoman pointed to federal acquisition regulations that provide for the inclusion of such provisions with the approval of relevant officials and provided that the contracts in question define the nature of the "unusually hazardous or nuclear risks" facing the private-sector company.
KBR spokeswoman Heather Browne declined to comment on whether indemnification language was included in any of its other Pentagon contracts and whether the company would seek government assistance should it be found liable in the Oregon case.
Blumenauer said he plans to introduce a bill requiring congressional notification when any contractor is reimbursed by the military under indemnification provisions. Asked how quickly progress could come on any pending proposals related to the hexavalent chromium case, which senators publicly investigated in 2008 and 2009, the Oregon lawmaker acknowledged that "it may be a long shot."
Still, he added, "there may be a vehicle going through [Congress] that we can attach something to. I'd rather get some action than a hearing where people can say, 'We'll come back to it next year.'"
The legal clash continues
Despite the unclear time frame for Washington action, further movement in the courts may come even more slowly. David Sugerman, a Portland attorney representing the Oregon Guardsmen, said a trial date has not yet been set and that he plans to take "a lot of depositions" of KBR officials.
Please Visit NYT For Full Story
Short URL: https://kbrlitigation.com/?p=1041
Posted by
admin
on Sep 29 2010. Filed under
Other National News
. You can follow any responses to this entry through the
RSS 2.0
. You can leave a response or trackback to this entry